Paid Media: Turning Off Auto-Pilot
How human experts delivered results that were much better than automated bid tools and brought this client's paid media out of the "death spiral"
Financial services provider specializing in online bill-paying with 45 billing companies nationwide; using automated bid tools for paid media
In the previous 3 months, impressions, clicks, and conversions had dropped by 33%, and revenue was down 42%
Putting our experts in charge of bid management to make strategy-driven decisions in the client's best interest
(un)Common Outcomes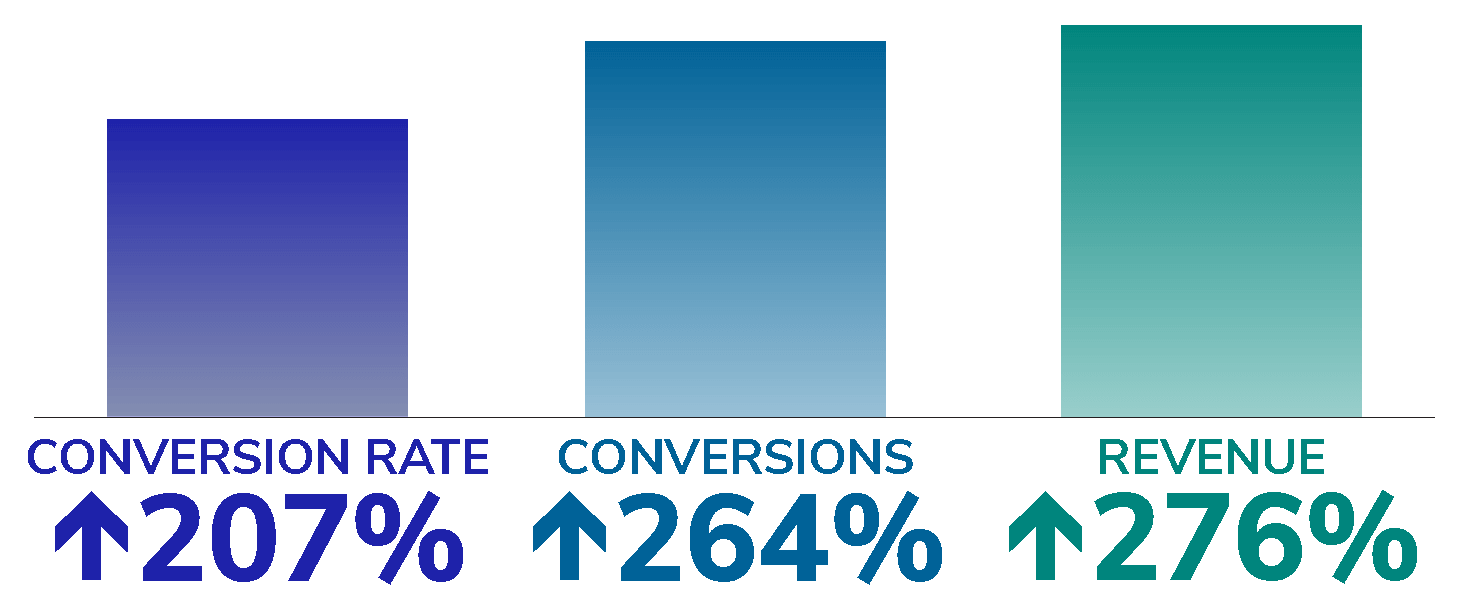 This client's over-reliance on automated bid management tools had caused these problems:
High-volume keywords had been paused, severely limiting traffic and conversions
Keywords couldn't be reenabled automatically, so these high-volume terms stayed paused, exacerbating the effects of lowered traffic
Target costs per conversions had been lowered so many times that for many keywords, bidding high enough to be visible was impossible
It's in a company's best interest to optimize performance toward bottom-line metrics such as conversions, revenue, and conversion rate. But many tools optimize for completely different goals.
Our top priority was to switch bid management to the control of our paid search experts, who combined their expertise with our mission to improve the metrics that are important to our client­­—not to a tool.
The results speak for themselves: triple-digit improvements in crucial metrics in just 4 months.
( free download )
Download the PDF of this case study
get the pdf